| | |
| --- | --- |
| | |
Please Donate to the Student Victim Fund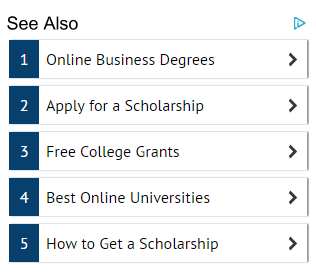 Teachers are assaulting students at record numbers. Many of these convicted teachers are either sentenced to No Jail time or very little jail time. Even Teachers merely accused of sexual assault are retaining their positions.
Mission of the Student Victim Fund
Unfortunately, there is no legal requirement for schools or courts to help the students that were victimized. Oftentimes, students who were traumatized or victimized must hire expensive attorneys or either just settle for being a victim.
The mission of this fund is to raise funds for victims, raise awareness of this crisis, and reward students, and parents, and others, who help expose teacher predators. Students and parents should be empowered to Take Back the Classroom!

West Virgina University Awards Suspcicous Degree

West Virgina University
This Media Report contains information regarding West Virgina University. Yeah, another NASFAA-member school makes headlines. No, this story is not about some corrupt financial-aid officer griping about scholarship application fees, handling fees, or processing fees while receiving under-the-table payments from student-loan providers. This story relates to the integrity of a school located in West Virgina.
University administrators revised the academic records of Mylan Inc. executive Heather Bresch, and crafted the records to make it appear she had earned a particular degree. The result was to award her an executive Master's degree of business administration (MBA) degree she had not really earned. While the typical student has to study, pass tests, attend classes, and achieve a particular G.P.A. to be eligible for an MBA, it appears that the spoiled brat simply had to drop her name around, show her dress, and presto: DEGREE GRANTED!!
West Virgina University and Popular T.V. Sitocom Beverly Hillbillies
Not surpisingly, West Virgina served as the backdrop to the popular T.V. sitcom Beverly Hillbillies. Created in 1965 by Paul Henning, the black-white show ran all the way to 1971. Numerous re-runs have been featured since then.
Residents of West Virgina were potrayed as following a model set by lead characters Jed Clampett, Elly May Clampett, and Jethro Bodine. They spoke with a thick, grunting-style accent, that emphasized ther relative unsophisticated and unschooled nature. Easterners characterized Jed and Jethro, and their TV cast family as stuttering, clumsy, lazy, idiotic, and foolish Hillbillies that did not know how to behave in civilzed, upper-class, Beverly Hills, California. Like Heather, Elly May Clampett was a young, shapely, and attractive blond. Elly May was not very bright, and wore a rope to fasten her tight jeans. Anything Elly May achieved was largely through her association with Jed, or her sexy appeal. The Clampett family chanced upon an oil discovery in mountain country West Virginia, and then relocated their dilapadated cars, belongings, old suitcases, and old clothes to the wealthy California town. The show had 274 episodes and was one of the most popular situtation comedies of the time.
Heather Bresch, daughter of West Virginia Governor Joe Manchin
How does this information relate to West Virgina, and their apparent decision to award a prestigious degree to a well-connected woman who coincidentally was also the governor's daughter?? After the facts were leaked to mainstream media about the school having decided to award the degree to a woman who was no longer attending the school, school officials back-trapped and generated excuses. Eventually, the school concluded that "...The failures involved in this matter were instead mostly failures of process and failures of leadership and they were unique to this particular, high-profile case."
In other words, school officials got caught with their hands in places where responsible officers would never place them, and they got caught making decisions consistent with a hillbilly. No, we do not mean some person placed their hand up the dress of Heather Bresch or fictional Ellie Mae. What we mean is that the school reacted AFTER the general media and students bombarded the unviversity with questions it did not want to answer.
University leaders speaking to reporters at West Virgnia University included WVU Provost Gerald Lang, and business school dean Steve Sears. Officials conceded that West Virginia University administrators made a "seriously flawed" decision fraught with favoritism in awarding Mylan Inc. executive Heather Bresch a graduate degree she didn't earn, investigators said in a scathing report released to the news media. Provost Gerald Lang said he would follow the recommendation of the investigative panel and the university's Board of Governors and rescind the undeserved degree. Those administrators lacked documentation to prove her claims that she had finished her final semester with work experience credits. In classic Elly May, the woman apparently provided only verbal assertions of her work.
Red-Flag West University Until you know the facts
A panel of university investigators pointed the blame towards Provost Gerald Lang, the school's chief academic officer, and R. Stephen Sears, dean of the College of Business & Economics. Both of these men were accused of NOT treating Ms. Bresch like they would or should have treated any other student