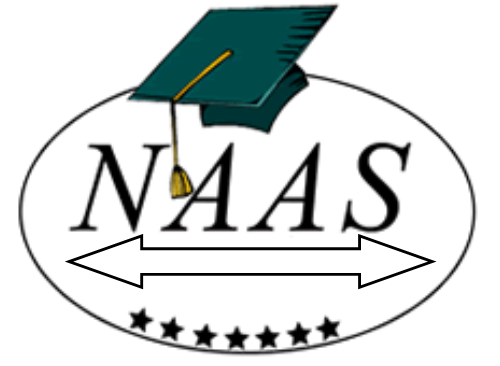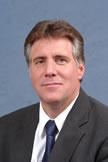 'NAAS' Officer, Chuck Fannin cc: NAAS Subscribers and Users Bcc: Domestic and International Affiliates
Reply Contact
Subject: -- Dirty Affairs of South Carolina; An NAAS investigation of South Carolina Governor Mark Sanford, Jenny Sanford, Professor Don Jordan of the University of South Carolina, Samuel Foster II, and the Time-share industry.
[page 2 of 2]
by:
Reverend Mark McDonald
Guest writer for NAAS NEW Media Reports
Edward Samuels, NAAS Editor

Related Report #1:
Perjury Investigation: David Steadman of Northwest Association of Accredited Schools
Related Report #2:

Russian Influence: Idaho State Dept. of Education
Related Report #3:

Special NAAS®Discount License for Unlicensed Schools
Official NAAS®Accreditation Standards Report for Education Departments, schools and consumers
Special Edition:
An NAAS®investigation of Diploma Mills, Degree Mills, Criminal Mills, and Accreditation Mills
South Carolina Institutions and Persons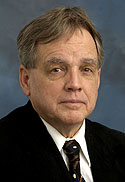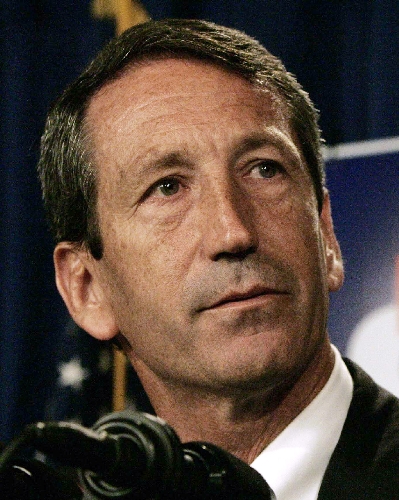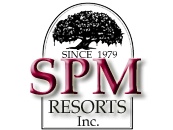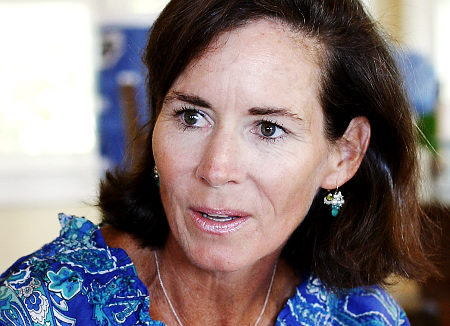 Mark Sanford exposes a culture of fetish and perversity
---
NEWS, Commentary & Analysis

¶ We welcome our Religious Guest speaker to provide to us a religious perspective on certain topics of this report. This speaker disdains the Internet, and has no routine web presense, as required per NAAS EAS/N2 Rules. However, he agreed to our request, and may become a featured speaker on issues of morality. Please note: We welcome all religious perspectives. The use of any religious speaker does not necessarily represent an endorsement of one religous perspective over the other, or one religion versus another religion. This brief Media Report contains a subject matter of general and public interest, and should be read only by persons interested in the subject and contents therein. Routinely, we receive inquiries from consumers requesting that we investigate particular persons, industries, companies, or methods. This report is a public service announcement motivated by the conduct of the persons discussed, as well as by the request of NAAS readers. This report is a humble attempt to provide the consumer, residents of South Carolina, and students of South Carolina University, a peek inside the walls of corruption that seem to line the hallways of many South Carolina businesses, South Carolina state agencies, and the psychology of deceit being taught by persons that are members of and/or associated with National Association of Student Financial Aid Administrators (NASFAA) or National Association for College Admission Counseling (NACAC). According to their website, NACAC is an Arlington, VA-based education association of more than 11,000 secondary school counselors, independent counselors, college admission and financial aid officers, enrollment managers, and organizations that allegedly work with students as they make the transition from high school to postsecondary education. Allegedly founded in 1937, NACAC claims to be committed to maintaining high standards that foster ethical and social responsibility among those involved in the transition process. According to their website, the National Association of Student Financial Aid Administrators (NASFAA) promotes the professional preparation, effectiveness, support, and diversity of persons and organizations involved in the administration of student financial aid, and facilitates communication throughout its community. NASFAA asserts that it receives a tax-exempt status from the I.R.S., and that it represents more than 20,000 financial aid professionals at nearly 3,000 colleges, universities and career schools across the country. NASFAA is the largest postsecondary education association with institutional membership in Washington, D.C. And the only national association with a primary focus on student aid legislation, regulatory analysis, and training for financial aid administrators. Despite these seemingly impressive credentials, files from the U.S. Dept. of Justice, the Federal Trade Commission, and other federal agencies, will show with concrete clarity that members and/or associates (directly or indirectly) of these two organizations (NASFAA, NACAC) have been and continue to be the most prolific perpetrators of some form of student financial-aid fraud, student-loan fraud, and academic deceit in the history of the United States of America. Both of these non-profit organizations have the largest collective membership of persons, financial-aid counselors, and teachers that have either been indicted, arrested, or charged with some form of fraud, theft, teacher molestations, or deceit. In fact, this Publisher first exposed in the mid 1990s a federal informant working for NASFAA, and backed by the U.S. Dept. of Education. The objective of the informant was to mislead and deceive the general public while student-loan fraud was raging amongst many NASFAA/NACAC members. According to a 1997 NAASFA membership directory, and a 1999 NASFAA Membership Directory, the University of South Carolina, the employer of Professor Don Jordan, was an institutional member of NASFAA.

Influence of Russia, Communist China, and North Korea
on NAAS Imposters (Page 2 of 2)

Russia, Communist China, and North Korea are countries that have attempted to infiltrate NAAS Computer servers. Some persons mentioned in NAAS Media Reports have ties to these countries. These countries are well aware that this Publisher has consistently published commentary that has questioned the credibility of socialism, communism, and Americans that are sympatheic to these alternative political lifestyles. Indeed, the NAAS.ORG website is a frequent target of Communists, Socialists, and sympathizers to these causes. To that end, it is logicial for Russia, Communist China, and North Korea to possibly provide material suppport, guidance, and instruction to 'crack' the NAAS shell. All of these countries are oppressive and evil. How does National Academy of American Scholars therefore respond to questions from students and businesses regarding non-affiliated organizations University of South Carolina, the University of South Carolina Math Department, or questions regarding Don Jordan or Joan McCoy, or other persons mentioned in NAAS NEWS Media reports regarding Trademark/copyright matters? Should inquiries be ignored or should they be politely responded to? Some comments we have received remark that Don Jordan and Joan McCoy Messer are an embarassment to higher education, and that their conduct teaches university students and high-school seniors that Trademark/Copyright theft is legal, acceptable, and 'ok.' In fact, if only one person has the opinion that these two persons are cowardly criminals, and are an utter disgrace to the U.S. Constitution, then such an opinion is clearly worthy of academic debate. After-all, one would expect a University professor to have knowledge about the most basic of U.S. Trademark/Copyright laws. One needs to remember that National Academy of American Scholars standards are much, much, higher than the University of South Carolina. Under NAAS standards, an NAAS officer has 72 hours to comply with federal requirements, and must respond to or resolve trademark/copyright infringement allegations within 48 hours. Apparently, no such standards exist for Don Jordan. He runs his own show. Such arrogance. Such cowardness. Such stupidity. Arrogance, or believing that one is higher than a particular law(s) feeds fraudulent conduct. At University of South Carolina, and other institutions that are members of NASFAA/NACAC, must we assume that illegal or unethical conduct is brushed aside and/or is rarely publicly punished? If Don Jordan or Joan McCoy are receiving payments from Russia, Communist China, or North Korea, this Publisher would not be surprised. On several occasions, hackers from Russia, and their American sympathizers, have intruded into NAAS computer servers, and attempted to block access to unflattering NAAS NEWS reports about Russian conduct, certain NAAS NEWS articles, and biting stories about their sympathizers, and undercover agents. Russia, in fact, has been widely suspected of providing funds to persons who willingly infringe upon the NAAS trademark, and to persons who attack the free-speech rights business practices. Consider the fact that Northwest Association of Accredited Schools, another organization attempting to feed off of the NAAS name, has offices in Russia. There is other evidence implicating Russian operatives to fake 'NAAS' organizations.

Personality Traits of Cho Seung-Hui, and Don Jordan
Fetish and Arrogance of Don Jordan vs. Anger of Cho.

Both Don Jordan and Joan McCoy, and several of their academic peers are involved in the racket of using the 'NAAS' trademark to benefit a suspicious organization operated by persons that are linked to and/or a member of NASFAA/NACAC. However, it's not that simple. Think foot fetish. Think woman's underwear fetish. Now, think trademark fetish. The 'NAAS' brand is such a powerful attraction that it is not uncommon for persons to have an unusual appeal for it. Students of South Carolina University do not have to visit the state capitol to get a glimpse of perversity. They have their own resident pervert and oddball: Don Jordan. Yeah, the same Don Jordan who is the leader of the University of South Carolina Math Department. Despite having witnessed his employer, the University of South Carolina, disble the websites of his colleagues who illegally were also using the famous 'NAAS' trademark, Don Jordan is a different animal. Din Jordan is a serial sinner. Mass killer Cho once remarked "I didn't have to do this. I could have left. I could have fled. But no, I will no longer run.&34 In another passage, NBC News reports that Mr. Cho railed against the wealth, materialism and privilege of others. What NBC did not report is facts that many persons should know. He was upset at persons who displayed particular personality traits. There is rampant speculation about what really fueled Cho Seung-Hui. Many of you may recall, he was a student who was upset with officials at a NASFAA-member school. It is alleged that he was the gunman responsible for the shootings at the Virginia Polytechnic Institute. The media claims that Cho mailed photographs, video and writings to NBC News, apparently sending off the material between the two attacks on campus that killed 33 people, including himself. Cho's journal suggests that arrogant, high and mighty Virginia Polytechnic Institute officials ignored the pleas of a meager student in need of help. Cho Seung-Hui decided to seek a solution using the Western-style cowboy way made popular by U.S. entertainment. After-all, Cho theorized, hadn't America worshipped violence. Hadn't America and Hollwood worshipped guns, death, and mayhem? Angry, and rejected, Mr. Cho imitated California's immigrant governor, Arnold Schwarzenegger. Yes, gun-slinging Arnold Schwarzenegger!! The same broken-English speaking Governor who would later marry a Kennedy. Guns blazing, and eyes shifting left and right, and with a wide-grin on his face, Cho Seung-Hui sprayed bullets into virtually every corner of the Virginia Polytechnic Institute campus. Like fireworks, the Virginia Polytechnic Institute sizzled and cooked.Finally, he seethed to himself: Arrogant university officials would listen to him and treat him as an equal human. After dozens of unneccessary deaths, violence, mayhem, and embarassment, officials at VPI got the message: listen to your constituents!! Only after the largest mass murder in U.S. history, did scrambling officials at VPI begin to research why one of their students was so angry in the first place! Taking the easy route, many political pundits and researchers have claimed that Cho Seung-Hui was mentally disturbed, and a psycho case. If Cho Seung-Hui was a psycho case, how did he get admitted to Virginia Polytechnic Institute in the first place?? If Cho Seung-Hui was a psycho case, how was he able to outsmart so many seasoned officials at the Virginia Polytechnic Institute school?? In reality, some surmise that Cho Seung-Hui was simply a normal person who reacted with extreme anger. Absent his murderous outrage, he appeared to be attending his classes, and functioning in normal mode. Besides, college sports coaches react with restrained anger every weekend. How does the conduct of Cho Seung-Hui relate to the conduct of controversial Math Professor Don Jordan of University of South Carolina?? Well, the two persons are mutually exclusive but tied together because of their mutual university settings. If one were to read the writings of Cho Seung-Hui, a person with the persona of Don Jordan would have stirred the pot. Don Jordan can be cast as the super arrogant college professor, tenured, a job for life, wealthy, privileged, high salary, self-absorbed, white-collar job, and least respecting of federal laws, persons, and customs that don't suit his agenda. Reach out to shake his hand, he will probably walk right past and ignore you. Don Jordan is above the law, or so he believes. Wrtings, and news reports suggest that a Don Jordan-type is the type of person that fueled Cho Seung-Hui to become enraged. This Publisher condemns the actions of Cho Seung-Hui, and considers such acts as unnecessary, and over-bearing. Certainly, the University of South Carolina does not deserve to be the recipient of the crime spree faced by VPI. Nonetheless, in comparing Cho Seung-Hui to Don Jordan, the two bear opposite sides of a painting in distress. An argument can be made that Mr. Don Jordan is really not much different than a common street thug, on the same level of a Cho Seung-Hui. One committed murder, and the other trademark infringement, etc. Certainly, if the heroes of Don Jordan are Eliot Spitzer, Joan McCoy, or Mark Sanford, or Arnold Schwarzenegger, or Bernie Madoff, then how low is Don Jordan prepared to stoop?? What we do know is this: DON JORDAN is desperately seeking to align himself and his employer to the 'NAAS' brand regardless of which laws he may be violating. As recently as last year, the New York Attorney General verbally challenged NASFAA to clean up its policies, and adopt an enforceable Code of Ethics for its many self-dealing members. Apparently, Don Jordan skipped that meeting.

An argument can be made that Mr. Don Jordan is really not much different than a common street thug, on the same level of a Cho Seung-Hui. One committed murder, and the other trademark infringement.

More Disturbing facts about South Carolina
Time-share industry Scams

Many of the most disturbing facts about South Carolina are a matter of public records, not the least of which is the recent case of Samuel Foster II. He was in line to become the first so-called African-American chairman of USC's board of trustees. He has resigned from that panel after being charged with bank fraud by federal authorities in North Carolina. Specifically, Foster resigned July 1, two days after the U.S. Attorney's Office in Charlotte filed charges against him for participating in a kickback scheme and filing a false federal tax return. Foster was a real-estate developer in addition to serving on the Board of University of South Carolina.So, the University of South Carolina hired a criminal, you ask?? Why didn't the officials of University of South Carolina already know of the background of Foster?? Once again, the standards of National Academy of American Scholars are much higher. Many disturbing facts about University of South Carolina have been discussed and bandied about by many main-stream newspapers. This report only focuses on those facts that may be relevant to the foundation of this story. In anaylzing South Carolina, one needs to review what is the primary tourist attraction of that state. Certainly, moral values is not an attraction. South Carolina is host to a number of scams related to the time-share industry. As educated consumers, we know that the time-share industry has few peers when it comes to corruption, deceit, and dishonesty. Time-share management companies based out of South Carolina are responsible for the management of numerous time-share properties throughout the United States, as well as the U.S. Virgin Islands. Management companies in South Carolina, and elsewhere earn fees when they invoice alleged time-share owners specific annual dues or maintenance fees that the management company claims are "owners" of the certain time-share condominium interval units. If there is no legal record of the purported transaction or time-share condominium interval units, that is not an impediment to any South Carolina-based company. Their option is to merely conspire with a willing collection agency, to fabricate a one-sided and unilateral real-estate deed. If the consumer complains to, let's say, a South Carolina consumer protection agency, oftentimes the complaint will go nowhere. Why? All the time-share company has to do is show a letter by a collection agency, or identify the "consumer complaint" as part of a collection account, and the South Carolina-based agency will deem all related matters as a civil dispute, or no dispute at all. In other words, a South Carolina-based business is free to commit virtually any non-felony crime, or crimes that do not involve Murder, Rape, Auto-theft, or mayhem, or violence, and cover their tracks with the claim of a collection procedure. If the South Carolina-based company conspired with the collection agency to use Identify-theft, mail-fraud, fraudulent real-estate deeds, perjured notary public statements, or forged signatures, all of those crimes are acceptable in the State of South Carolina as long as the primary claim of the business is a collection-related matter.

Beastly South Carolina Gov. Mark Sanfords
Weak wife Jenny Sanford

Governor Mark Sanford of South Carolina sets an example followed by many South Carolina employees and businesses. He and Professor Don Jordan would probably make great pals. Jenny Sanford, the rejected wife of Mark Sanford, has set her own examples too. After-all, Mark Sanford is a governor who gets around. Specifically, he sleeps around. His other extra-curricular activity includes adultery, lying to his government employees, lying to his own family, engaging in cheap, dirty, and perverted sex with foreign trash. Like an animal out of control, Governor Mark Sanford is a beast who willingly exposed his American wife to the possibility of sexual diseases, and airborne viruses from a country with lax pollution standards. What then can normal residents really expect? Can we talk about it? South Carolina Gov. Mark Sanford postured for the cameras and apologized to his state agency chiefs for keeping them in the dark when he went to Argentina. As many of you may recall, South Carolina Gov. Mark Sanford was in such a daze about his no-fee Argentine slut, that he ignored pleas from his own staff to tell them about his whereabouts. He therefore flew all the way to Argentina, without informing his own family, sons or daughters, or wife, of his plans to meet up with a divorced Latin American female creature.

Instead of being loyal to the residents of South Carolina, and instead of honoring his marraige vows, South Carolina Governor Mark Sanford instead pledged loyalty to the soiled underpanties of Maria Belen Chapur; a woman from an inferior culture who was apparently educated and schooled to be a pleasure-seeking whore.

Despite obvious signs that her husband had little interest in her body, and despite leaving traces of his ongoing affair in his own home, and despite the fact that significant evidence pointed to her husband having interest in another woman that lived in Argentine, Mark Sanford still sought to beg his wife (Jenny Sanford) to let him visit that country alone. News reports later claim that Jenny Sanford replied "I said absolutely not. It's one thing to forgive adultery; it's another thing to condone it." Who really knows what Jenny Sanford said. There are rumors that she *did* know of the affair, and that she *did* condone of her husband taking the panties of another woman. How many times did Mark Sanford 'do the do' with Jenny Sanford? Regardless, Mark Sanford jetted off to Buenos Aires anyway to visit his waiting mistress - identified as Maria Belen Chapur. Mark Sanford couldn't wait to get away from Jenney Sanford, and reach for the deceptive lure of a Latin American tramp. Her lustful eyes, deep body hair, alluring tan, exotic accent, athletic body, and sensual odor were irresistible temptations to weak Mark Sanford. Maria was the complete opposite of Jenny. One wore Victoria Secret's panties, and the other shopped at Kohls. One was boring, dull, and stale. The other was exciting, sexy, and most tempting. Instead of embracing the Word of God, Mark Sanford embraced the arms of a whore!! Instead of being lured to the nearest Christian Church to study the Word of God, Mark Sanford reached for and grabbed the crotch of another woman. It is not known what, if any, sexual diseases she had been tested for, and if she had any sexual diseases. HIV is rampant in Buenos Aires. Understandably, South Carolina newspapers do not pose these type of legitimate questions. Jenny Sanford admitted that she discovered her husband's affair after stumbling across a copy of a letter he wrote to his mistress in one of his files - not an unusual place for her to be, given her role as a top aide. "It's hard to find out your husband is not who you thought he was," Jenny was quoted by a news reporter. Oh yeah, Jenny, he had It in him; just not for you, sweety.

The fact is that Mark Sanford, like many cheating husbands, displayed little interest in his own wife, and has been seeking the attention of women for years.

Like a bothersome little mouse, Jenny Sanford claims she told her husband "...in no uncertain terms not to see the mistress." That failed to get Mark Sanford's attention. Like the pathetic liar he is, Mark Sanford told his staff that he was hiking the Appalachian Trail, when in reality he was smooching with a Latin American tramp. Just recently, a foolish, stupid, and child-like Jenny Sanford, claimed "She still doesn't know if he has ended the affair.".Does it really matter what time, day, month, or year your husband committed the cardinal sin of adultery?? Lady, just check yourself into a mental institution, or dog house, and spare the country further episodes of your incredible weakness, child-like stupidity. Is it not clear to you that your 'Man' was taken by another woman?

It is little wonder that Sanford sought, what he thought, was a real Amazon woman instead of a lap puppy that only fetches the family newspaper.

(Time-Shares: an investigation of SPM Resorts, Inc, and Meridian Financial Services)
Publishers note: The information contained herein has been obtained and compiled from sources deemed to be reliable. However, as in the case of all legitimate journalistic reporting, we cannot guarantee the accuracy of the information presented herein nor the credibility of the sources used. Consequently, The Companies, and Publishers, etc., et al., jointly and severally, makes no warranty or representation, express or implied, with respect to the accuracy or completeness of the information herein nor assumes any liability with respect to the use of, or damages resulting from the use of the information contained in this report pursuant to 47 U.S.C. Section 230, subdivision (e), part 3, as well as the First and Fourteenth Amendments to the United States Constitution, as well as Article I, Section 2 of the Constitution of the State of California, as well as other affirmative defenses and doctrines not explicitly mentioned herein. However, to the best of our knowledge and belief, the information cited hereinabove is believed to be factual and accurate, and is offered without recourse to The Companies, etc., et al., the staff, officers, directors, et al. and any affiliates of the same subsequently mentioned in this web presentation. Furthermore, this report is not intended to recommend or deprecate any of the subjects cited or referenced herein and said report is furnished solely to assist the reader in exercising his/her own authoritative discernment. By accessing this report from a general hypertext link, it is the reasonable belief of the Publisher that the statements which form the subject matter of the report are to persons also interested therein and that such persons hereby agree and expressly consent to all applicable NAAS EAS/N2 Rules. Absolutely no part of this report, either partially or in its entirety, may be used in advertising, selling or for commercial purpose or downloaded into any computer system for subsequent storage, personal re-prints, videotaped, or manipulation of any type. Any re-prints or re-broadcasts not authorized by The Companies, or an authorized agent, assignee, or representative of the same, are deemed as non-official representations, and effective forthwith, are immediately disclaimed as being non-representative of Publisher. The captions or subtitles of this report are employed solely for convenience and are not to be used as an aid in interpretation or speculation. Neither this report, nor any reports related thereto, nor any tangential reports, claims to offer legal advice or legal opinions. This report is not a legal opinion. For legal opinions, a person should consult competent legal counsel. Plagerizers and copyright violators are subject to appropriate adjudicative proceedings. Per NAAS EAS/N2 Rules, a criminal website is a website that fails or refuses to respect all U.S. laws, or that deliberately publishes false, deceptive, misleading, and/or defamatory information with reckless disregard or indifference to the truth, or that willingly or recklessly infringes upon the rights of others, or that allows itself to be a pawn of criminals, and used for trade libel, and violations of U.S. laws as pertains to intellectual property. If you believe the information in an NAAS-NEWS Media Report infringes upon a protected copy-right, trademark, please complete contact us at staff@naas.org with the Trademark Registration number, and we will remove the mark after verification of registrant information. If you believe that an NAAS-NEWS Media report contains false or inaccurate statements, or needs to be clarified, please provide to us a complete list of all alleged statements that you believe are inaccurate, a reference to the URL, or a print-out of the claimed false and inaccurate statements. If you have facts and/or documents that support your position, please provide that along with and a statement signed under penalty of perjury (federal and local) attesting that the statements you are making are true. We do not and will not accept statements that are not signed under penalty of perjury because such statements are typically false, untrue, and fraudulent. Publisher not responsible for the content, timing, and placment accuracy of any temporary data (including any data stored in cache) on any server(s) other than the official host server of the NAAS.ORG website. Please review Section XXXIII of the NAAS Legal Disclaimer, Official NAAS Policy on Research and Document Fees. All NAAS EAS/N2 Rules apply.