| | |
| --- | --- |
| | |
Please Donate to the Student Victim Fund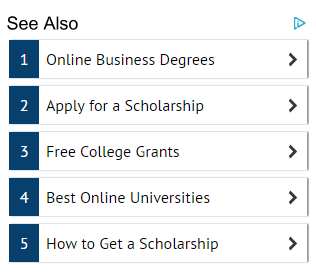 Teachers are assaulting students at record numbers. Many of these convicted teachers are either sentenced to No Jail time or very little jail time. Even Teachers merely accused of sexual assault are retaining their positions.
Mission of the Student Victim Fund
Unfortunately, there is no legal requirement for schools or courts to help the students that were victimized. Oftentimes, students who were traumatized or victimized must hire expensive attorneys or either just settle for being a victim.
The mission of this fund is to raise funds for victims, raise awareness of this crisis, and reward students, and parents, and others, who help expose teacher predators. Students and parents should be empowered to Take Back the Classroom!

Scholarship Advertising: Advertising for Scholarship Sponsors, Scholarship Search Services, and Scholarship Programs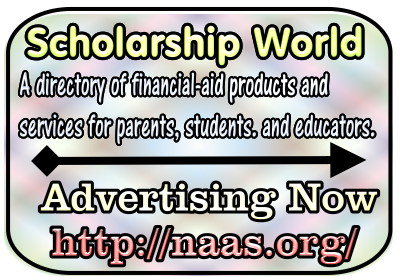 Scholarship Advertising
Scholarship Advertising: scholarship advertising opportunities for companies that offer financial-aid products,learning services, or valuable student services. If you offer a financial-aid product, or educational product, or service catering to students, educators, or colleges, or schools, then you may want to consider scholarship advertising opportunities.
The target audience of companies selling financial-aid products, student gear, student accessories, learning software, or educational services most likely will overlap the target audience of students seeking scholarships, grants, and financial-aid.
The scholarship advertising opportunities are enormous. The best thing is that your audience is very strategic, and direct. No guessing. No surprises. Over 90% of our audience are adults and students seeking scholarships, grants, and financial-aid. Are you advertising on any scholarship-related websites? You may want to consider scholarship sponsors as a source of scholarship advertising.
Scholarship Advertising: Niche and Strategic Audience
Companies offering financial-aid products,learning services, educational software, or any product or service, that would attract the interest of or fill the need of student's or adults continuing their education. Not only that, it is well known that many educators, teachers, colleges and universities browse the web pages of scholarship sponsors. To increase the reach and potential of your products, and services, companies with over-lapping but not competing targeting audiences should consider scholarship advertising with scholarship sponsors. For example, we sponsor over $1 million worth of quality scholarships, grants, and financial-aid for moms, women, and students every year. We use multiple social media channels to target students and adults.
Scholarship Advertising by the Budget-Conscious
Scholarship Advertising by the Budget-Conscious may want to consider our Scholarship World Directory. It is an online Scholarship Advertising portal designed for persons and companies with a limited scholarship advertising budget. Regardless of your monthly budget, we can work with you and tailor a scholarship advertising package that is well within your budget. Simply complete the scholarship advertising inquiry form below, and wait for one of our trained advertising technicians to assit you. We provide both mobile and desktop advertising creatives, and multiple scholarship ad format opportunities.
If your company, organization, or institution is seeking additional avenues to expose your scholarships, grants, student-loans, and/or financial-aid programs, then we encourage you to complete the inquiry form below. We can assist your firm via social media channels like FaceBook, Twitter, Google-plus, etc.,in building brand awareness,and a loyal following.
---
Benefits of Scholarship Advertising with National Academy of American Scholars
Benefits of Scholarship Advertising with National Academy of American Scholars. We accept scholarship advertising of suitable financal-aid products, and services geared towards K-12 students, and adults. Each prospective scholarship advertiser must indicate the projected monthly budget of his/her company. We can customize the budget to suit the scholarship advertiser. Your scholarship advertising creatives may be placed directly within our website, social media channels, ranging from Scholarship Watch, Scholarship Directory, Scholarship News, and Scholarship World, etc.
Features & Accolades of our Scholarship Advertising:
Many scholarship and financial-aid programs are consistently featured in numerous publications, guides, periodicals, that are distributed to all main-stream bookstores, including Borders (while they were open), Barnes & Noble, and other book stores. Numerous high-school, colleges, and universities provide links to National Academy of American Scholars.
Past and Present Scholarship Advertisers:
Some past and present direct advertisers on our Scholarship page include education-based companies owned or managed by the Washngton Post, Nordstrom's Scholarship, ITT, Dr. Pepper, DeVry, Phoenix University, and many others.
Scholarship World Scholarship Advertising:
Scholarship World Scholarship Advertising. We offer advertising in our Scholarship World Directory for businesses that want an immediate scholarship advertising presense. Scholarship World is an excellent scholarship advertising portal with multiple categories, ajax features, a Google map, social media buttons, special offers, and many other features that are suitable for scholarship advertisers. Your Scholarship World scholarship advertising can be activated today.
Quality Scholarship Advertising Leads:
We provide quality scholarship advertising lead generation for companies that are seeking scholarship advertising.
Scholarship Advertising Terms & Conditions:
All advertising must be paid in full before a campaign begins. Payment arrangements for quantity purchases and agency placements may be arranged. Methods of payment include check, Paypal, money order, or American Express, Discover, Visa and MasterCard, or Cash payments. Adult content, and dating sites are not accepted. There is no geographic limit for Sponsors and Advertisers; we accept sponsorship and advertising from all regions. All advertisements must be approved before placed.