| | |
| --- | --- |
| | |
Please Donate to the Student Victim Fund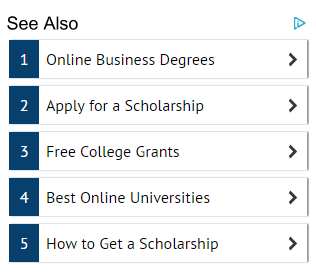 Teachers are assaulting students at record numbers. Many of these convicted teachers are either sentenced to No Jail time or very little jail time. Even Teachers merely accused of sexual assault are retaining their positions.
Mission of the Student Victim Fund
Unfortunately, there is no legal requirement for schools or courts to help the students that were victimized. Oftentimes, students who were traumatized or victimized must hire expensive attorneys or either just settle for being a victim.
The mission of this fund is to raise funds for victims, raise awareness of this crisis, and reward students, and parents, and others, who help expose teacher predators. Students and parents should be empowered to Take Back the Classroom!

Bloomberg Financial-Aid Reporter Jane Bryant Quinn; Why Main-stream Reporters Can't Be Trusted

Jane Bryant Quinn
This brief Media Report contains a subject matter of general and public interest, and should be read only by persons interested in the subject and contents therein. Parrot or Legitimate reporter, Jane Bryant Quinn? Attraction to Crime, and Deceit Who is Jane Bryant Quinn? She is the unattractive female reporter apparently writing columns for Bloomberg News. Certainly, this woman would never be hired by Hugh Hefner to grace the cover of any PlayBoy magazine, unless Hef was trying to devalue the publication. Online photographs of this woman suggests at least one word: "U-G-L-Y." She is not the type of woman that most normal men would consider as a potential date or mate. If this woman is married to any man, I assure you the marraige was not based upon love at first sight.
Scholarships, Grants, and Financial-Aid sponsored by
National Academy of American Scholars®
NAAS® College Scholarships
Scholarships and Grants
Scholarships for College students

Updated: Tuesday, January 16th 2018, 8:16:16:PM MST


Winning Scholarships and Financial-Aid tips

Never use the words 'undecided' or 'unsure' on any scholarship application.
Check grammer and punctuation on your essay.
Visit NAAS.ORG daily for more Scholarship tips on winning big bucks.

Please be sure to register and sign-up to receive access to our online forms.

| | |
| --- | --- |
| | |
Bloomberg Reporter Jane Bryant Quinn Emerges from Hole in the Ground
Bloomberg Reporter Jane Bryant Quinn Emerges from Hole in the Ground. If this Publisher or anyone else for that matter published and distributed irrefutable evidence linking her main man, the federal informant she glowingly quotes in her stories, to federal crimes, this Publisher would not be surprised if Jane Bryant Quinn, and her legion of "complicit enablers" would still praise him or seek his advice.
Jane Bryant Quinn: The Female Brain at Work
To this day, many sociologists still believe that women are by nature the weaker sex; emotionally, mentally, intellectually, and physically.

As Henry Ford, Sr. likes to say, let's consider the facts.

Convicted murderers Scott Peterson, Charles Manson, Richard Ramirez, and many other gruesome male convicts report that they routinely receive unsolicited letters from adoring females outside of the prison system. Priot to their crimes, these same men were ignored, had trouble getting a single date, and had few women in their pathetic lives.
Female Financial-Aid Reporter Jane Bryant Quinn and Female Crime Fans
After they were convicted, a number of adoring females began to worship these criminals. These women worship crime, violence, lies, deceit, and the most depraved males on Earth. Perhaps this helps explain the choice of Jane Bryant Quinn to quote Mark Kantrowitz.It is perfectly legimate to question the conduct of reporter Jane Bryant Quinn and compare her actions to Lisa Meneguzzo, and the other hundreds of women attracted to criminal males, or males suspected of crimes. Attraction or not, Donkey-Face Jane Bryant Quinn certainly did her part in giving this federal informant the benefit of free advertising.
Mickey-Mouse Column by Jane Bryant Quinn: complicit enablers or idependent columnist?
Whether her column is designed to conceal a new scheme, or promote the business interests of the federal informant and/or his partners is another question that may take years to uncover. What we do know is that the vast majority of those serving as "complicit enablers" to the male federal informant are women. The list of female parrots singing the same Socialist rants as the informant, referencing his diatribes, and quoting him is long. Former Ohio Attorney General Betty Montgomery; University of Cincinnati Associate Director of financial aid, and NASFAA member Ann Sexton; liar Carrie Coolidge of Forbes.com who falsely claimed in February 2004 that "Real scholarships don't charge fees," Judy Saling and the University of Oregon; Laura DiFiore of Fresch! Information Services, LLC; Barbara Lazarus, associate provost for academic affairs of CMU, who praised a poorly written, incomplete, and inept financial-aid book authored by the informant; Shirley Rooker, a wacky consumer reporter; and many more poorly developed females.
To date, it is also notable that few or no attorneys have filed lawsuits against the participating members of the media for their deceptive news stories in regards to this federal informant. Neither has the ACLU come to the aid of students who relied upon the false, deceptive, or misleading sponsorship links to student-loan companies that the informant created.
Avoid Jane Bryant Quinn stories
Avoid Avoid Jane Bryant Quinn stories because there is a suspicion that her stories are poorly researched, and lack professional integrity.