| | |
| --- | --- |
| | |
Please Donate to the Student Victim Fund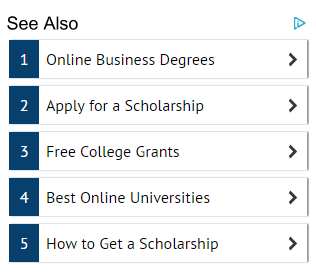 Teachers are assaulting students at record numbers. Many of these convicted teachers are either sentenced to No Jail time or very little jail time. Even Teachers merely accused of sexual assault are retaining their positions.
Mission of the Student Victim Fund
Unfortunately, there is no legal requirement for schools or courts to help the students that were victimized. Oftentimes, students who were traumatized or victimized must hire expensive attorneys or either just settle for being a victim.
The mission of this fund is to raise funds for victims, raise awareness of this crisis, and reward students, and parents, and others, who help expose teacher predators. Students and parents should be empowered to Take Back the Classroom!

Affects of Scholarship Cheat Schemes on Scholarship Applications: What can sponsors do?
Scholarship Cheating
Affects of Cheating on Scholarship Applications: What can sponsors do? Scholarship sponsors may suspend, terminate, or cancel pending scholarship applications that are considered incomplete or fraudulent. There are right ways to earn prestigious college scholarships.
Scholarships, Grants, and Financial-Aid sponsored by
National Academy of American Scholars®
NAAS® College Scholarships
Scholarships and Grants
Scholarships for College students

Updated: Wednesday, January 17th 2018, 2:53:17:PM MST


Winning Scholarships and Financial-Aid tips

Never use the words 'undecided' or 'unsure' on any scholarship application.
Check grammer and punctuation on your essay.
Visit NAAS.ORG daily for more Scholarship tips on winning big bucks.

Please be sure to register and sign-up to receive access to our online forms.

| | |
| --- | --- |
| | |
Even Government Employees can be Scholarship Cheats
There is nothing discriminatory about scholarship cheats. Government employees, educators, school officials, or students are all possible candidates to engage in scholarship cheating. At times, fraudulent scholarship applications could be submitted by dishonest U.S.P.S. employees, or federal employees on behalf of their son or daughter. One of the warning signs of scholarship cheats is a bad check. Bad checks are often a red-flag for other bad areas of the application.
Scholarship Cheat Schemes to Defraud Scholarship Sponsors
Scholarship Cheat schemes may include any or all of the following:

Intentionally writing a check or financial instrument against insufficient funds;

Intentionally placing an illegitimate stop payment on a financial instrument without valid reason(s);

Intentionally writing a financial instrument or check against a closed account;

Intentionally using the identity or personal data of another to create a fraudulent financial instrument.

Using stolen, fabricated, or self-created money-orders;

Using Arabic, Muslim, or Middle-Eastern names to intimidate Americans;

Making false, deceptive, and misleading statements to avoid payment for services rendered, or products received;

Conspiring with U.S. government employees and/or the employees of third-party vendors (e.g., PayPal) to violate the U.S. Constitution by creating fictitious invoices/claims for the purpose of substantiating unwarranted Chargebacks;

Initiating illegal or unwarranted Chargebacks;

Initiating illegal or unwarranted Chargebacks to steal passwords, to gain access to privileged products or services, or to otherwise disrupt the convenience of legitimate consumers;

etc.
Avoid Scholarship Cheat Schemes
Avoid Scholarship Cheat Schemes. Scholarship sponsors may cancel, terminate, suspend, or refuse your scholarship application. Be honest. Always make true statements.