| | |
| --- | --- |
| | |
Please Donate to the Student Victim Fund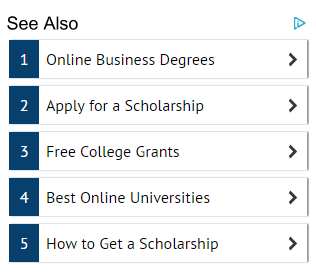 Teachers are assaulting students at record numbers. Many of these convicted teachers are either sentenced to No Jail time or very little jail time. Even Teachers merely accused of sexual assault are retaining their positions.
Mission of the Student Victim Fund
Unfortunately, there is no legal requirement for schools or courts to help the students that were victimized. Oftentimes, students who were traumatized or victimized must hire expensive attorneys or either just settle for being a victim.
The mission of this fund is to raise funds for victims, raise awareness of this crisis, and reward students, and parents, and others, who help expose teacher predators. Students and parents should be empowered to Take Back the Classroom!

Cell Tower Scams: What landowners can do to minimize risk of leasing land to scam artists
This brief Media Report contains a subject matter of general and public interest, and should be read only by persons interested in the subject and contents therein. Cell-towers may be disguised as flagpoles, lampposts and palm trees. They may be hidden behind billboards and inside church steeples. They may be camouflaged with leaves, or other material. No matter where they are, at least one thing is certain. Cell-towers are becoming a nuisance and distraction.
Skyrocketing growth of satellite TV, digitial cameras, smart-phones Increase Cell Tower scams
With the skyrocketing growth of satellite TV, digitial cameras, image-to-image transfers, V-cast Mobile TV, cellular phones, cell-tower companies will need more and more space to place those towers.
Nationally, cell sites increased from 913 in 1985 to 195,613 by the end of last year.
As towers encroach on residential space nationwide because of the demand for cell service, there are limited places to put them. Thus, more and more landowners are fielding letters and calls from persons purporting to represent cell-tower companies. Eagar landowners sometimes sign away the right to use their own land without understanding the objective of the cell-tower company, or the health hazrds associated with Radio Frequency emissions, or the fact that cell-towers lower land value, and restrict uses of your land. Many landowners do not understand the fine details of cell-tower contract.
This report attempts to give the landowner, particular Nevada-based landowners, an insight of potential warning signs, and what language should be included in any cell-tower contract written for Nevada landowners. If you are a landowner and you have been approached by an alleged cell-tower developer, please understand that a cell-tower developer is not affiliated with a government agency. You should be economically compensated for allowing a cell-tower developer to use your land, if you choose this route.
Warning Signs of Cell Tower Scams
Scholarship Cheat schemes may include any or all of the following:

Out-of-town company with no history of cell-tower construction in Nevada;
Out-of-town company with a history of lawsuits filed against it;
Company has a history of submitting false and incomplete applications to local Planning Department;
Company has a history of submitting false, deceptive, and incomplete applications to local Planning Departments;
Company sends you an Over-night Express package and demands you sign contract without investigation or due diligence;
Company sends to you a Standard Lease Agreement, which is a template of their scam;
Company tells you they have many others persons waiting to accept their offer;
Company tells you that you better act quickly or lose out on the offer;
Company claims to be associated with mainstream cellular companies like Sprint, At&T, etc;
Company attempts to denigrate specific mainstream and trusted companies;
Company has less than 10 employees, and little money to actually construct the tower;
Company does not offer or intend to pay a security deposit, or other monies to guarantee their contract compliance;
Company is attempting to flee one market in favor of another;
Company falsely claims it has contracts with Cellulular companies that it does not have or cannot be independently verified. For example,if cell-tower developer asserts it is associated with the Cricket cellular phone then contact that company for verification. In viewing the website of this company, no visible address is listed. In fact, a user posted the question "Where can i find the address for the main cricket cell phone company?" on the webite of http://wiki.answers.com, and over a year has passed, and still no one on the Internet appears to know the address of this company;
Company is based out of Missouri, Nebraska, or Iowa. These states have laws that may be considered as conducive to fraud and irregularities in cell-tower construction.
Avoid Cell Tower Leasing Schemes
Avoid Cell Tower Leasing Schemes. Follow us on Twitter, Facebook, Stumbleupon, and the Scholarship Blog