| | |
| --- | --- |
| | |
Please Donate to the Student Victim Fund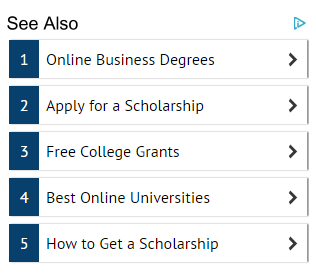 Teachers are assaulting students at record numbers. Many of these convicted teachers are either sentenced to No Jail time or very little jail time. Even Teachers merely accused of sexual assault are retaining their positions.
Mission of the Student Victim Fund
Unfortunately, there is no legal requirement for schools or courts to help the students that were victimized. Oftentimes, students who were traumatized or victimized must hire expensive attorneys or either just settle for being a victim.
The mission of this fund is to raise funds for victims, raise awareness of this crisis, and reward students, and parents, and others, who help expose teacher predators. Students and parents should be empowered to Take Back the Classroom!

Scholarship Spam does not win Scholarships
Scholarship Spam
Scholarship Spam does not win Scholarships. Students that spam scholarship sponsors rarely, if ever, win scholarships and grants. Computer forensic evidence indicates that a substantial number of attempted computer intrusions, attempted assaults, and browser re-direction scams that affect the websites of scholarship sponsors seem to revolve around students seeking scholarships at the extreme level.
Why Scholarship spamming is Morally Wrong!
Why would any logical, competent, moral, and honest person dare to attack noble, and upstanding scholarship sponsors? To get more attention for their scholarship application. Numerous organizations have adopted and implemented concepts first marketed by top-notch scholarship sponsors. Some over zealous students copy these techniques for their own self-seeking attention. In some casees it works, but most times the effort of seeking extra attention actually fails. In 2015, we expect a new stream financing and financial-aid opportunities for millions of students. Scholarship, financial-aid, and related websites have proliferated in print, media, and on the Internet. Social media websites also encourage some students to spam scholarship sponsors.
Scholarship Cheat Schemes to Defraud Scholarship Sponsors
Scholarship Cheat schemes may include any or all of the following:

Avoid Spamming Scholarship Sponsors
Avoid Spamming Scholarship Sponsors. Scholarship sponsors may cancel, terminate, suspend, or refuse your scholarship application. Be honest.Never spam.