| | |
| --- | --- |
| | |
Please Donate to the Student Victim Fund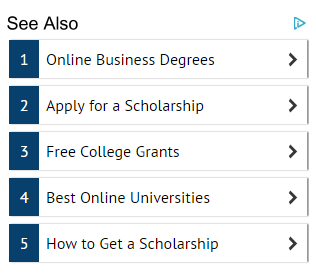 Teachers are assaulting students at record numbers. Many of these convicted teachers are either sentenced to No Jail time or very little jail time. Even Teachers merely accused of sexual assault are retaining their positions.
Mission of the Student Victim Fund
Unfortunately, there is no legal requirement for schools or courts to help the students that were victimized. Oftentimes, students who were traumatized or victimized must hire expensive attorneys or either just settle for being a victim.
The mission of this fund is to raise funds for victims, raise awareness of this crisis, and reward students, and parents, and others, who help expose teacher predators. Students and parents should be empowered to Take Back the Classroom!

Associaton of Diploma Mills and Accreditition Schemes
Diploma Mills and Accreditition Schemes
This report relates to suspected and known Diploma Mills, as well as schools that falsely portray themselves as being accredited by, affiliated, or endorsed by National Academy of American Scholars (NAAS). Voluntary compliance with laws or ethics is not a trait that Diploma Mills or unethical persons share.
How does one recognize a Diploma Mill?
How does one recognize a Diploma Mill? How does one recognize a criminal? A criminal and a Diploma Mills share similar characteristics; both are doing something illegal. A criminal is a person who violates known and respected federal or state laws. Whereas a Diploma Mill purports to be a legitimate educational educational entity that is in compliance with all material laws when it reality the entity is violating such law(s). Diploma Mills and Criminal behavior are also very easy to recognize. What separates a criminal from a law-abiding and honest person is rather simple. A criminal has to be FORCED to follow the law, or be arrested, or otherwise publicly humiliated before finally accepting a course of action that includes respect and adherence to the same laws they had an opportunity to previously recognize. Honest persons do not need such heavy-handed tactics.
Diploma Mills often trade off the name and reputation of a legitimate entity
Diploma Mills often trade off the name and reputation of a legitimate entity, or use trademark infringement as a method to induce consumers and parents. Trademark infringement is a common method used by Diploma Mills to deceive students and parents. Accreditation schemes often use trademark infringement tactics to deceive students. Consider the case of Northwest Association of Accredited Schools, Inc. When presented an opportunity to respect the U.S. Lanham Act in March of 2009, David Steadman, and his organization, stiffed armed National Academy of American Scholars and engaged in conduct that is not dissimilar to what one would expect from a criminal. Lets examine the facts. Secretly, or without first informing NAAS, David Steadman filed a trademark application that sought to hijack the NAAS label. Sure, these are strong words. But, isn't that what he did?
Do Diploma Mills Hire Attorneys to Defend their Conduct?
David Steadman hired a California-based attorney to overturn a ruling that the U.S. Government had already rejected. Despite numerous NAAS Media reports and warnings, and despite the fact that the same reports have been indexed and crawled by virtually every search engine from China, Russia, to the U.S.A., and despite his presumed knowledge of U.S. federal copyright/trademark laws, and despite his knowledge of perjury laws, an attorney for Northhwest Association of Accredited Schools, Inc. still sought to pursue a legal action to obtain an NAAS trademark.