| | |
| --- | --- |
| | |
Please Donate to the Student Victim Fund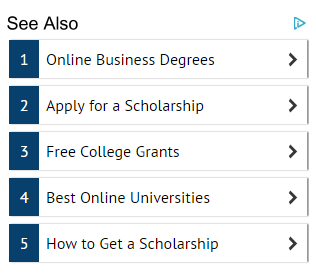 Teachers are assaulting students at record numbers. Many of these convicted teachers are either sentenced to No Jail time or very little jail time. Even Teachers merely accused of sexual assault are retaining their positions.
Mission of the Student Victim Fund
Unfortunately, there is no legal requirement for schools or courts to help the students that were victimized. Oftentimes, students who were traumatized or victimized must hire expensive attorneys or either just settle for being a victim.
The mission of this fund is to raise funds for victims, raise awareness of this crisis, and reward students, and parents, and others, who help expose teacher predators. Students and parents should be empowered to Take Back the Classroom!

The Northwest Accreditation Commission use of false NAAS Accreditation
Scholarship Cheating
Northwest Accreditation Commission use of false NAAS Accreditation. Due to persistent effort, Northwest Association of Accredited Schools finally laid to rest its use of the NAAS trademark as an accrediting marketing tool. The tactics of this accrediting association, however, opened up a can of worms about the accrediting procedure used to accredit schools and colleges.
Legitimate Accrediting Associations Respect U.S. Trademark laws
When Apple Computer Inc. first sought to claim the iPhone as a brand that it would like to promote the company noticed that the brand was already assigned to another company, CISCO TECNOLOGY, INC. Did Apple Computer Inc., and Steve Jobs begin to belligerently and arrogantly prostitute the iPhone label anyways as if the label belonged to Apple Computer Inc. or did Steve Jobs instruct Apple Computer attorneys to seek a licensing arrangement?? Records on file with the U.S. Patent & Trademark Office reveal that Apple computer Inc. took the high road, the dignified route, and the ethical route. They quickly sought to obtain a licensing arrangement.
The Northwest Accreditation Commission takes the low road to Accreditation
The Northwest Accreditation Commission, a/k/a/ Northwest Association of Accredited Schools, leaves much to be desired in terms of ots ethics. If The Idaho State Department of Education,and much of their staff, and David Steadman had the same ethics and a just little bit of the intelligence of Steve Jobs a lot of students and parents could have known in advance that something was wrong. Unfortunately, many Idaho government employees are in many ways worst than the very persons U.S. military men and women are fighting overseas. Instead of respecting U.S. federal laws, many Idaho government employees have routinely violated U.S. federal laws.
A lawsuit filed against the state of Idaho by the American Civil Liberties Union and the ACLU of Idaho reveals a considerable amount about the culture of corruption that is common amongst many Idaho government employees. The lawsuit alleges that Idaho government officials have conspired with a privately-owned company, Correctional Center Idaho (ICC), to promote and facilitate a culture of rampant violence that has led to carnage and suffering among Idaho detainees. The lawsuit against the State of Idaho charges that epidemic violence at Idaho prison facilities is the direct result of, among other things, Idaho employees turning a blind eye to the brutality, a prison culture that relies on the degradation, humiliation and subjugation of prisoners, a failure to discipline guards who intentionally arrange assaults and a reliance on violence as a management tool. Iraqi war prisoners in Aghanistan are being treated better than Americans in American facilities.
Avoid Accreditation Schemes
Advice and tips: Students and parents should associate themselves ONLY with legitimate companies that share the same high standards of ethics, integrity, and corporate responsibility as dictated by the legitimate NAAS, and/or those companies that are officially approved by the prestigious standards of National Academy of American Scholars